In a few short months I'll be making a "big girl move", starting a "big girl job" & moving into my "big girl apartment" in Wisconsin. Therefore, lately I've been in major home decorating and interior design mode. Beautiful abodes from
Apartment Therapy
&
Decor 8
have taken over my inspiration folders & I've been making rather enormous christmas lists on the
Anthropologie
site.
Today, I stumbled upon virtual home decor & design magazine,
Rue Mag
. I drooled over all the gorgeous, creative and inspiring homes they featured in their holiday issue. Make sure to check out the site; it'll have you itching to redecorate!
Here a few of my favorites: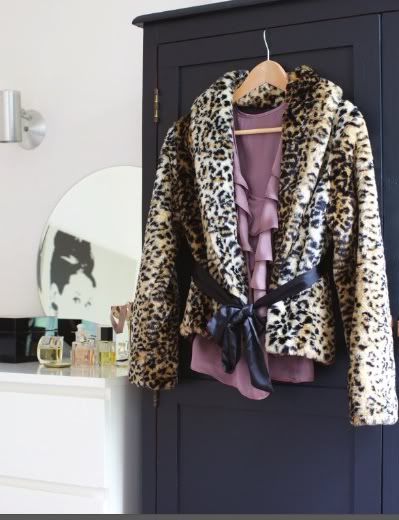 I think i've decided the look i'm going for in the living room is a modern bohemian feel (peacock, natural materials, earth and jewel tones, bold photography on the walls, & a book case full of fashion books) and & the bedroom will be a shabby chic parisian style (lace, sequins, leopard, prints of Paris, & a collage of frames above the bed).
I can't wait to go home and visit my family over Thanksgiving break & start my apartment decorating ventures at the newly opened Ikea! In the meantime, does anyone have any suggestions of great interior design blogs or better yet-- affordable stores for home decor?
xoxo, lauren