The other day I was thinking back about how true the trend forecasting
predictions
the Doneger Group's David Wolfe made giving a lecture at our school in 2008. He talked to us before the recession had really hit the fashion industry and it's crazy how spot-on everything he said was; a "return to luxury-- or at least the look of it" he predicted. And he couldn't have been more right.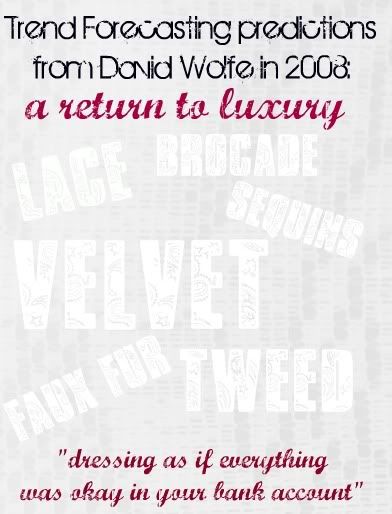 Everywhere you look there is a feeling of opulence in fashion right now, especially in fabrics; faux fur, sequins, rhinestones and tweed.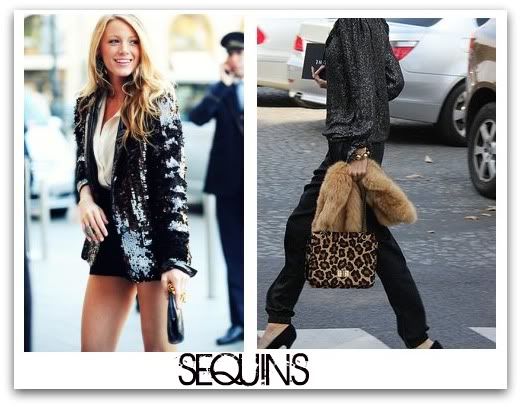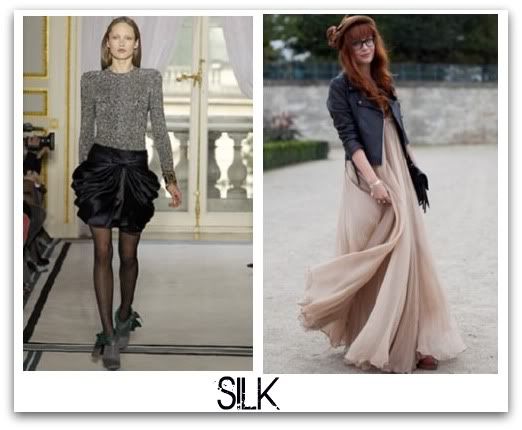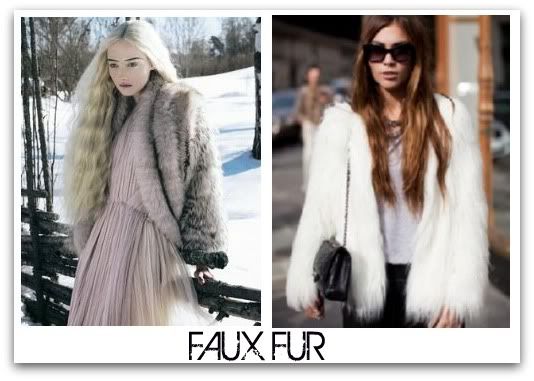 This trend is really about feeling luxurious and putting on an air of wealth, even if it's just a $15 sequin tank from H&M. I know it's hard to imagine a time when all of these weren't in fashion, but at the time a more casual grunge/boho look was reigning. It's crazy to think that an trend forecasting expert could predict this two years ago.. but I suppose that's what they make the big bucks for hm?
xoxo
,
lauren